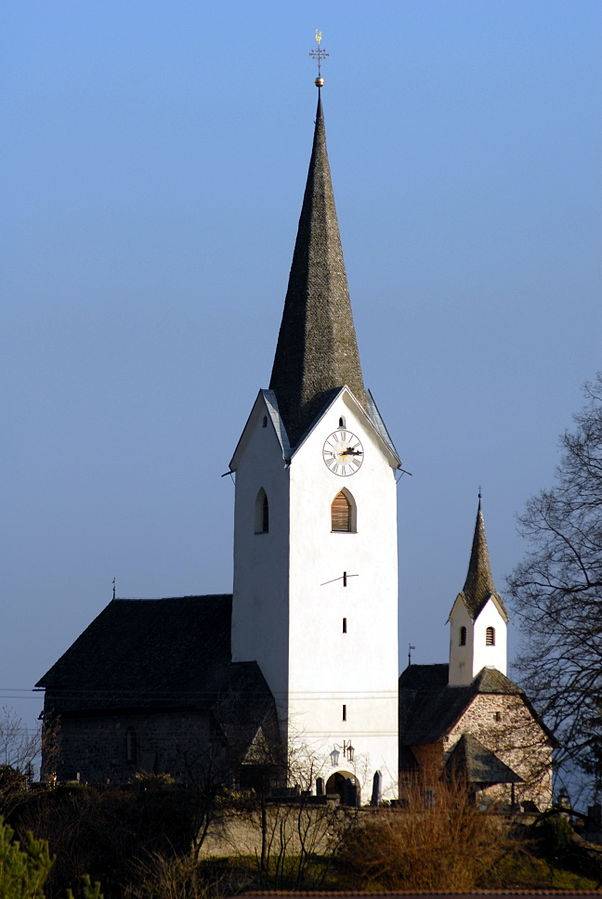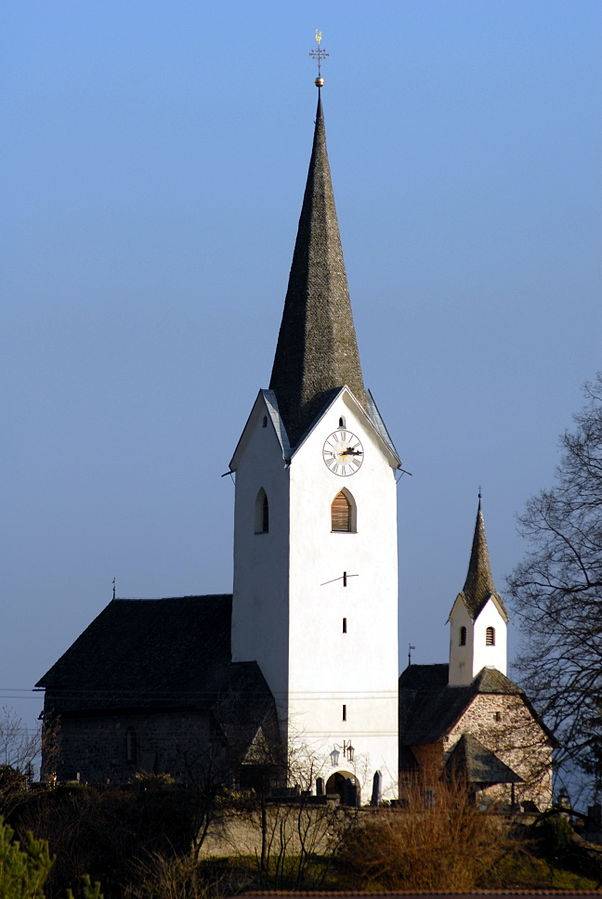 Parish church Karnburg with chapel of St. Anna
The Pfalzkirche Karnburg is a Roman-Catholic parish church in the Carinthian Zollfeld, consecrated to St. Peter and Paul.
The former palatinal church was most likely built around 888, on the occasion of the visit of King Arnulf of Carinthia, and used as a royal palatinate. As Arnulf bore the title of Holy Roman Emperor of the German Nation from 896 until 899, the church also served as an imperial palatinal church. It was first mentioned in a document in 927. The sacred building with its Carolingian architecture is considered the oldest church in Carinthia and one of the oldest in Austria.
© Johann Jaritz (CC BY-SA 3.0 at)

Architecture and presentation
The church and cemetery are surrounded by a strung-out wall. The church itself is a single-nave construction with a recessed, square-shaped choir and a vestibule tower from the 15th century, topped with a pointed helmet. Roman relief and inscription stones are integrated in the church walls as spolia, bearing tomb inscriptions of Roman soldiers and of locals, with a range of constituent elements, such as lids of sarcophagi, inscription fragments and steles.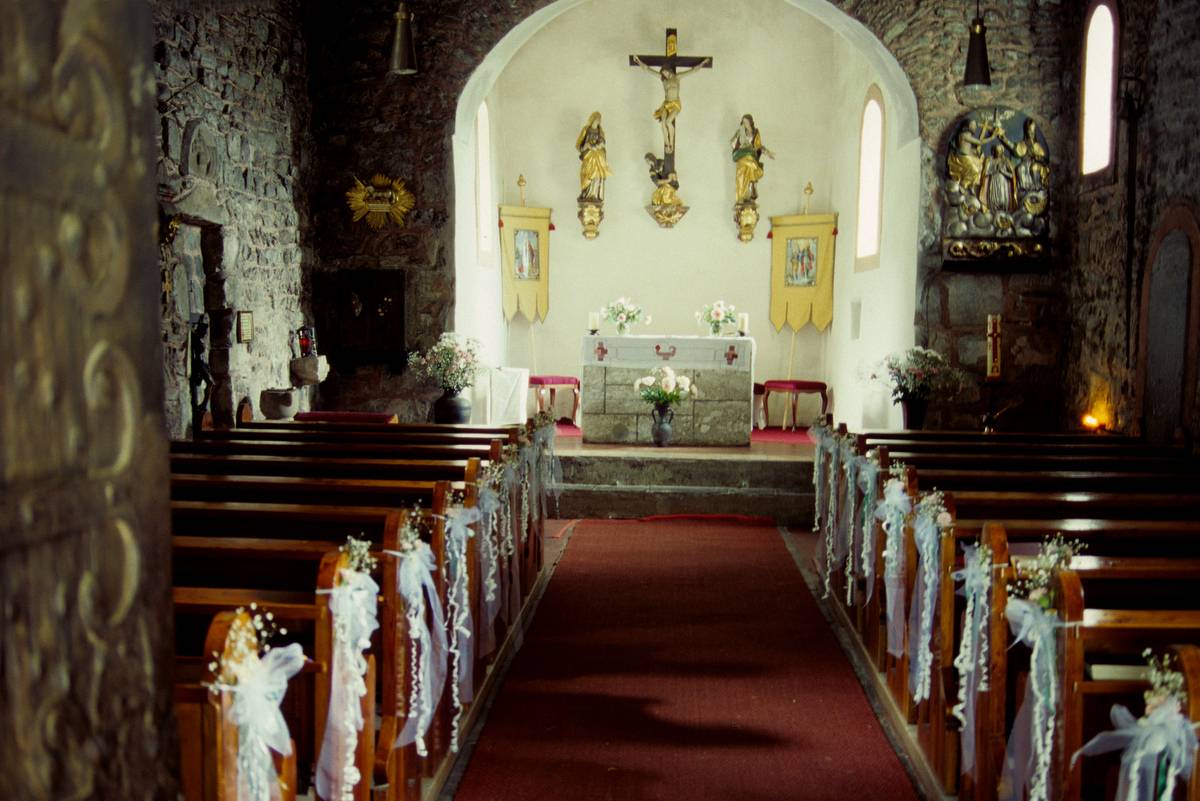 Chapel of St. Anna
The medium-sized church is linked to the Gothic chapel of St. Anna by the south sacristy. The chapel has a small choir and its half-hipped roof has a masonry turret with a pointed helmet. The outer wall is dotted with small, pointed-arch windows. The charnel house is located underneath the chapel. The sacral building houses figures of St. Anna with Mary, St. John of Nepomuk and St. Francis Xavier.
Quelle: Dehio Kärnten (2001, S. 254f.)