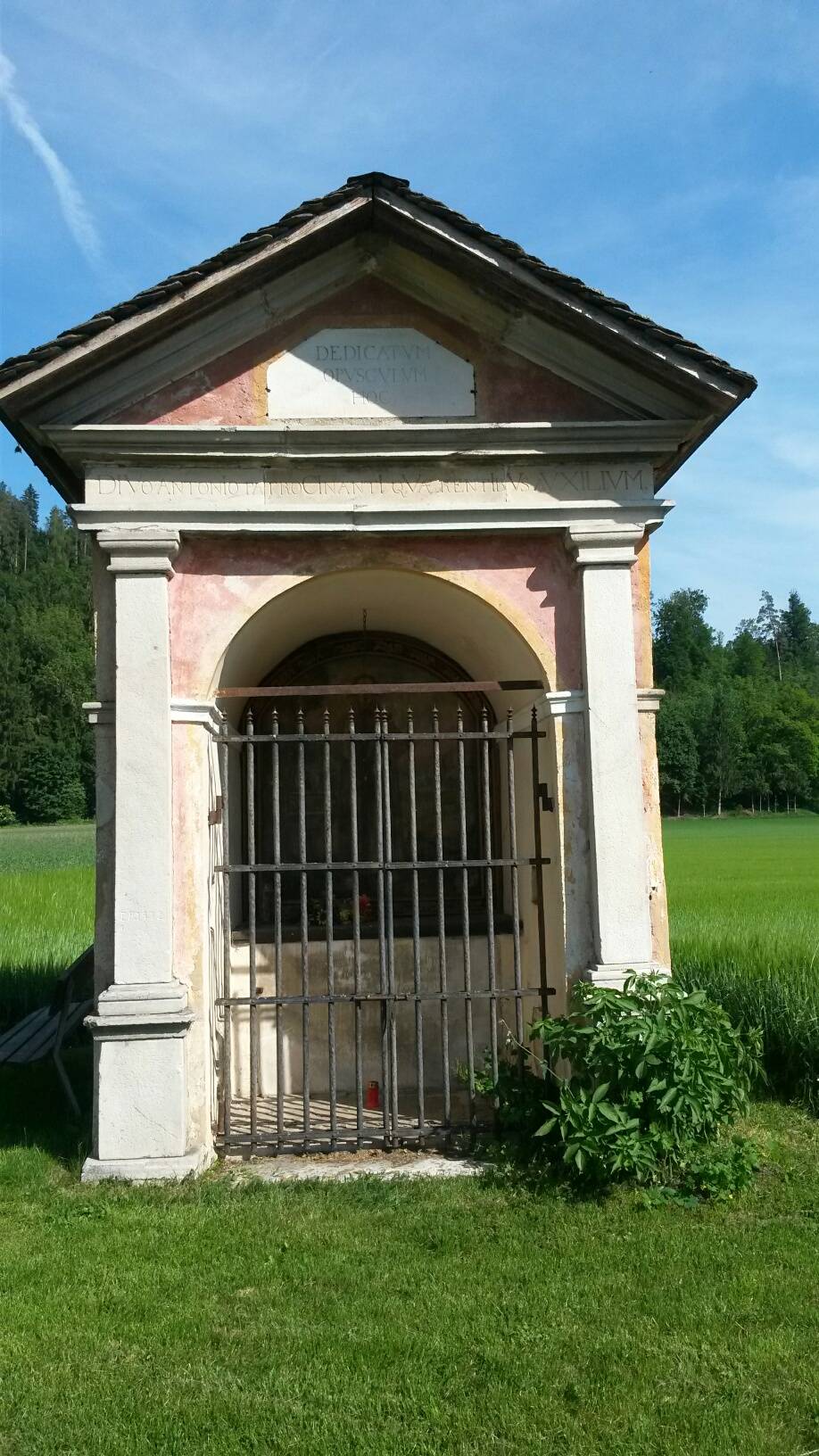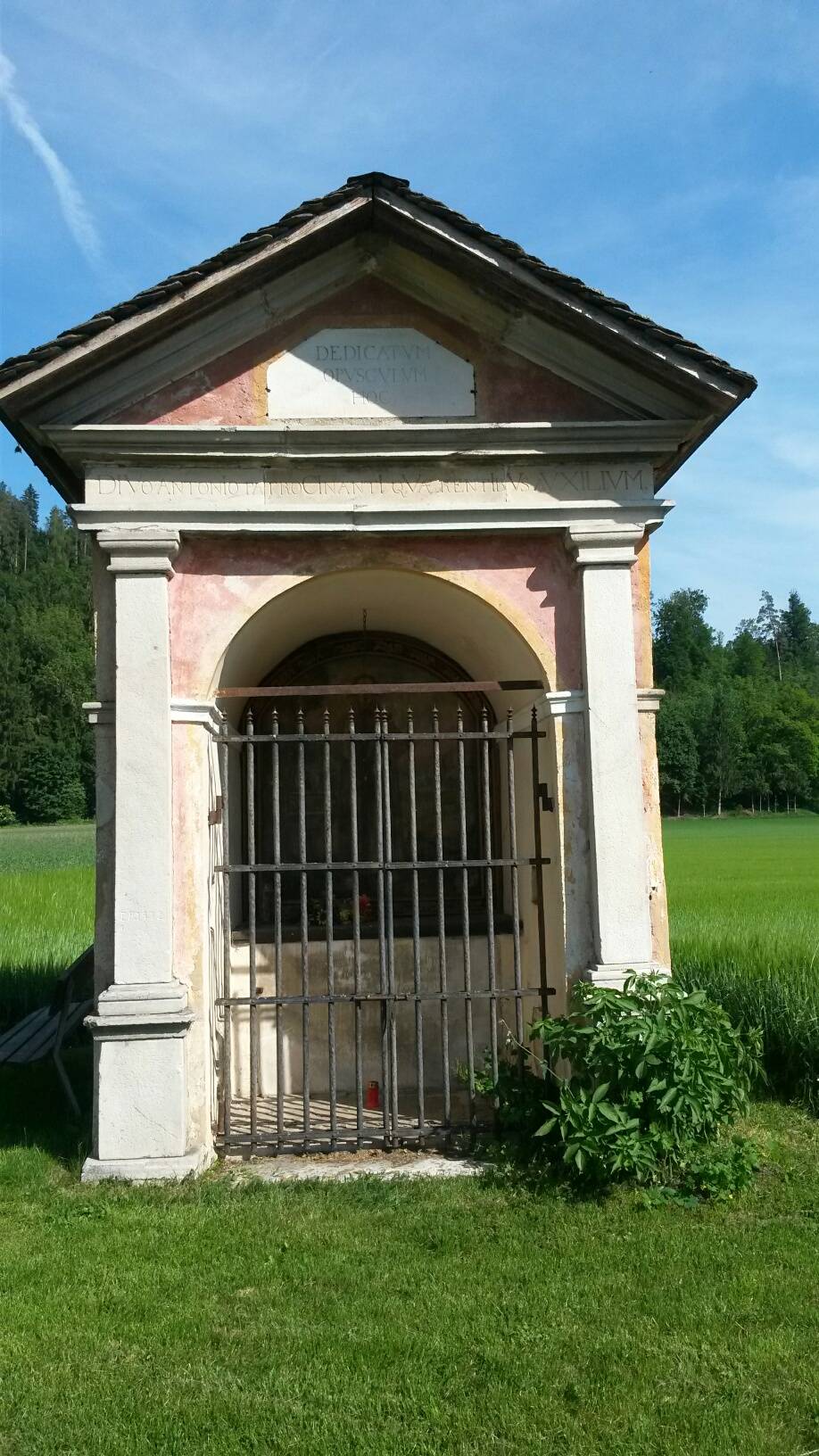 Prunnerkreuz Chapel
The Prunnerkreuz niche chapel was built on the Zollfeld in 1692 by Johann Dominikus Prunner, chancery clerk and archaeological scholar.
Many stones dating back to Roman times and bearing inscriptions and reliefs were integrated into the chapel and thus preserved for later generations. Until the amphitheatre was excavated and preserved in the 1990s, Prunnerkreuz chapel remained the only visible testimony to the ancient Roman provincial capital of Virunum.

The chapel niche contains an image of St. Anthony, an early Christian martyr and saint. Originally an executioner, Anthony converted to Christianity when an angel appeared to him during the executions of St. Eusebius, Pontian, Peregrine and Vincent. Anthony professed his conversion before proconsul Vitellius, who sentenced him to death by sword.

Most of the stones date back to ancient Roman times. Prunner was convinced that the name of the ancient town had been "Sala", a precursor of the later name "Maria Saal". In the southern wall of the chapel, he had the following inscription engraved in a medallion-bearing stele: HIC LOCVS EST UBI SALA STETIT - PENETRARE VIATOR (This is the place where Sala stood – enter, traveller!).