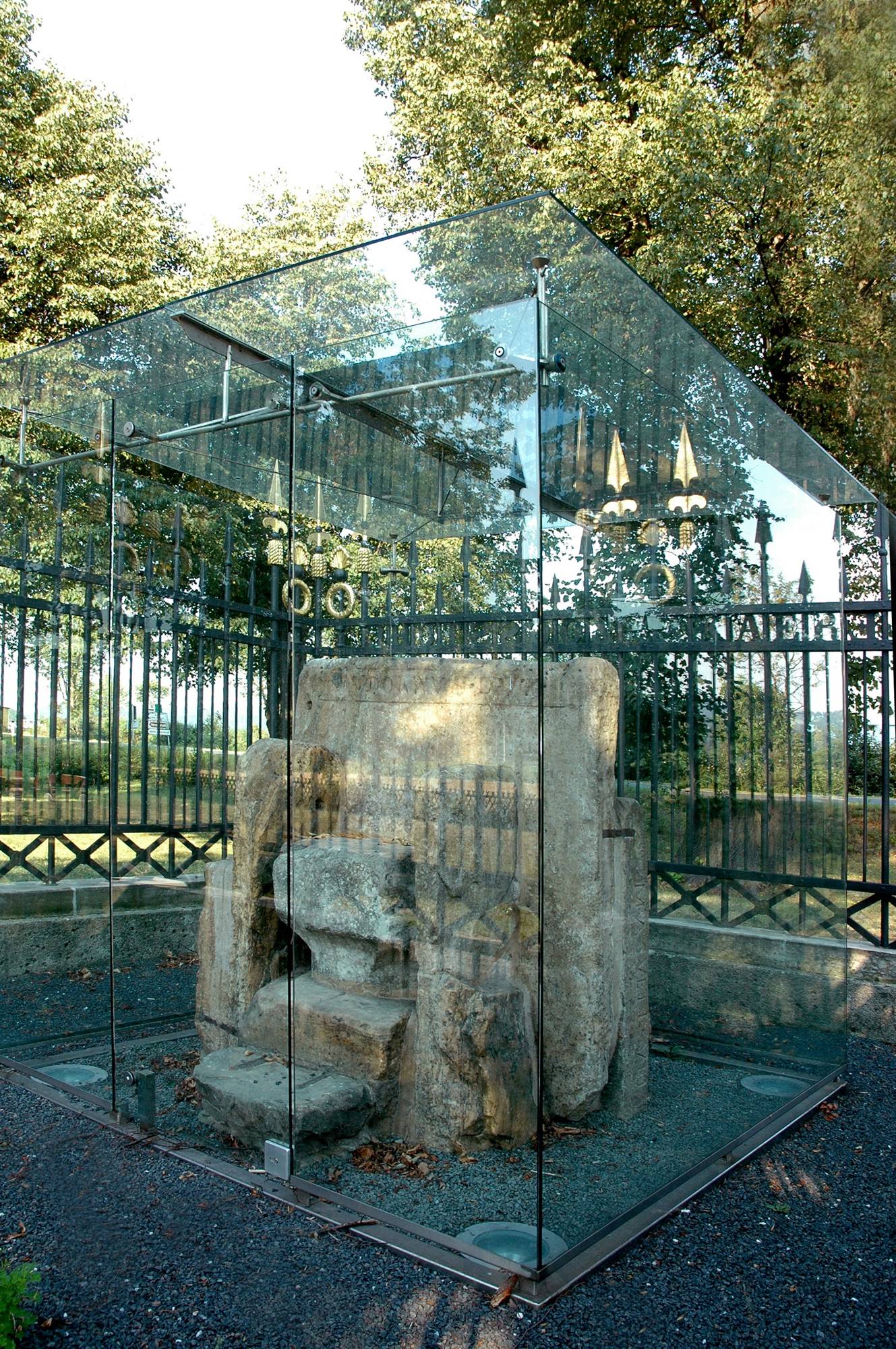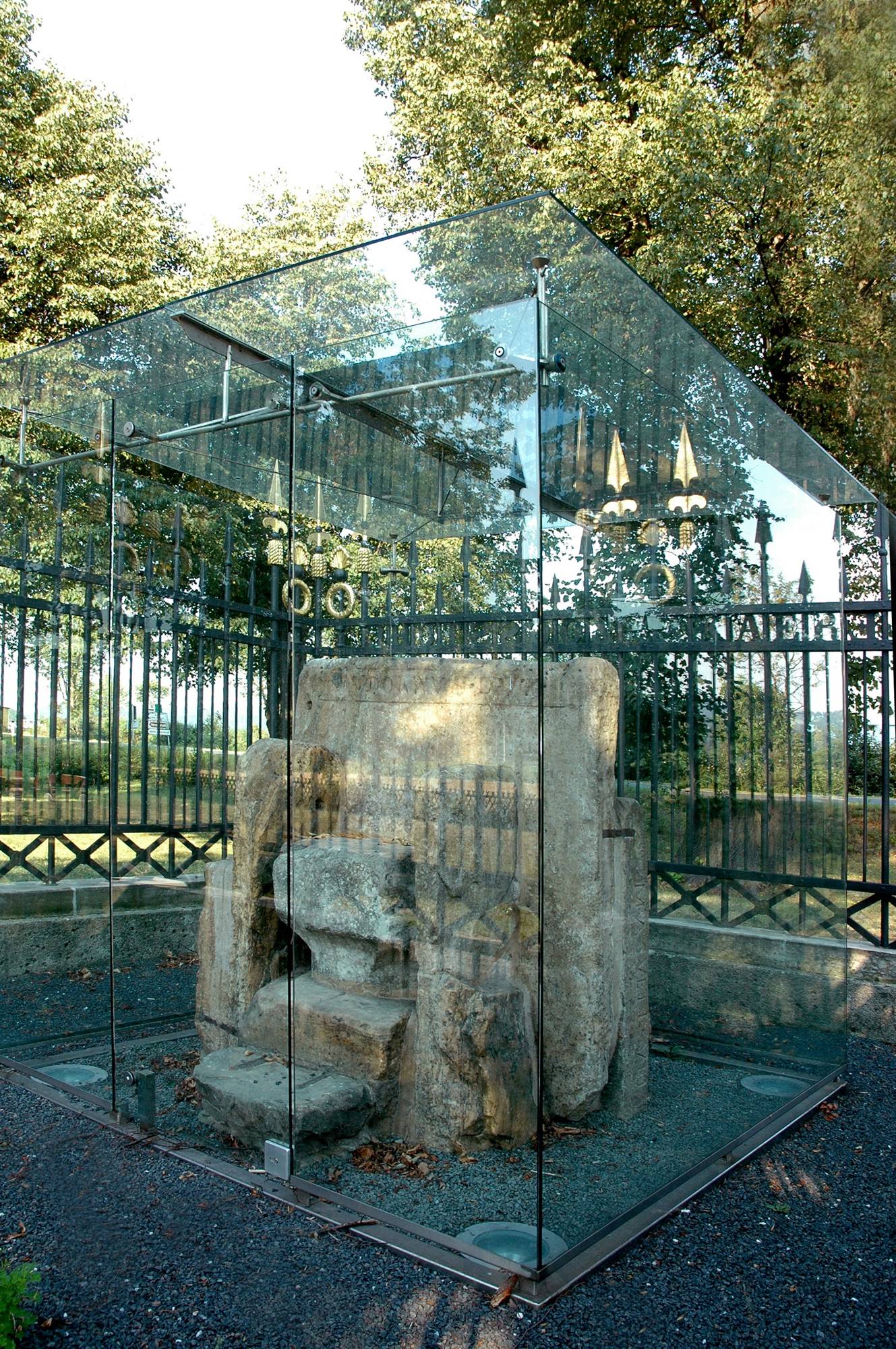 The Duke´s Chair
The Herzogstuhl – or "Duke's Chair" – is actually a double throne that was built in the 9th century. 10 of the 12 stones from which the Herzogstuhl is built actually came from the ruins of the Roman town of Virunum.
Two inscriptions on the north-western support pillar at the back of the chair show that the monument slab here had been used for a dual purpose in ancient times. The remainder of the older inscription 'VERI' (of Verus) is part of a monumental inscription dating back to the first century, while the words 'MA(N)SVETI VERI' (of Mansuetus Verus) on the overturned slab is part of a younger dedicatory inscription.

On the central slab, at the head end of the eastern seat (Duke's seat), there is an inscription in Gothic letters. RVDOLPHVS DVX - Duke Rudolf. It is assumed that Duke Rudolf of Austria, known by the title "the Founder", had the inscription made on the occasion of his enthronement here in the year 1360.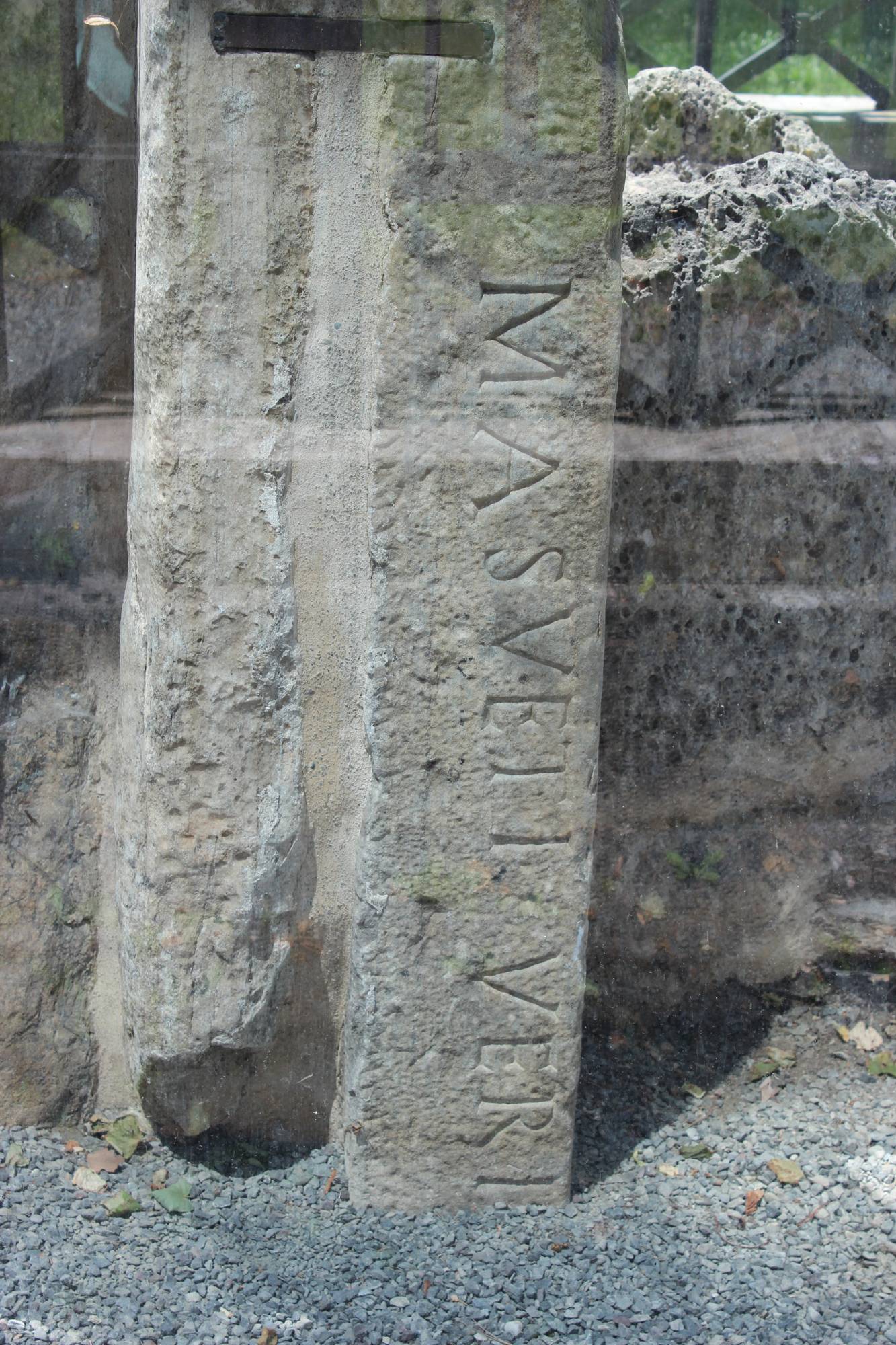 The coronation ceremony or enthronement ceremony of a Duke always started at the Duke's Chair. We know about this ceremony thanks to the records of Johann von Viktring who described the coronation of Duke Meinhard II of Tyrol who was enthroned as Duke of Carinthia in 1286. The Duke's peasant (a free peasant) asked the new Duke in Slavic language whether he intended to be an impartial judge and defender of the Christian faith.

At the Duke's Chair on Zollfeld, the Duke took his oath, confirmed rights and freedoms, bestowed fiefdoms and received the homage of his subjects. The first known enthronement of this kind is that of Duke Hermann von Sponheimer in the year 1161. Herzog Ernst was the last member of the Hapsburg family to undergo the complex ceremony in 1414.