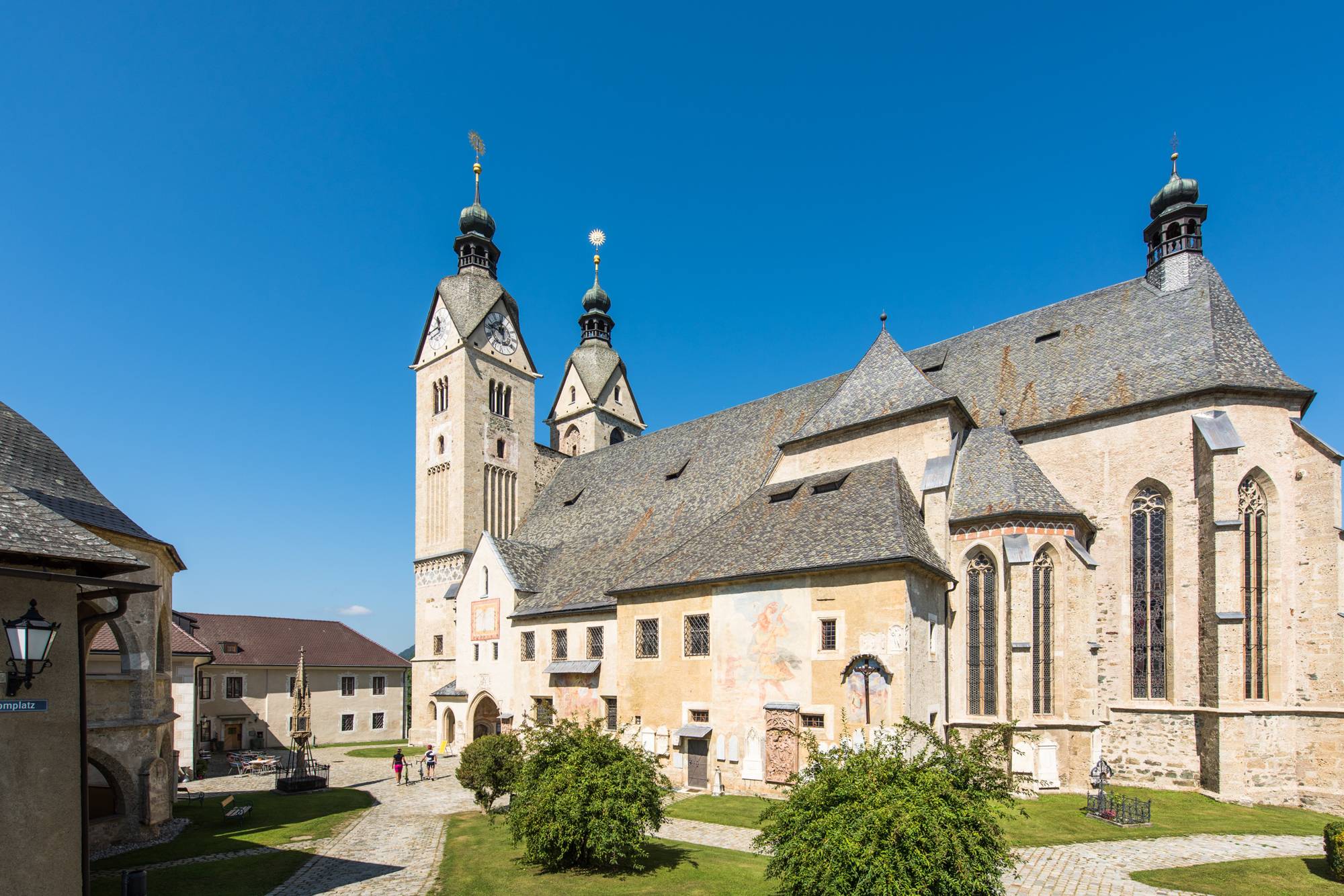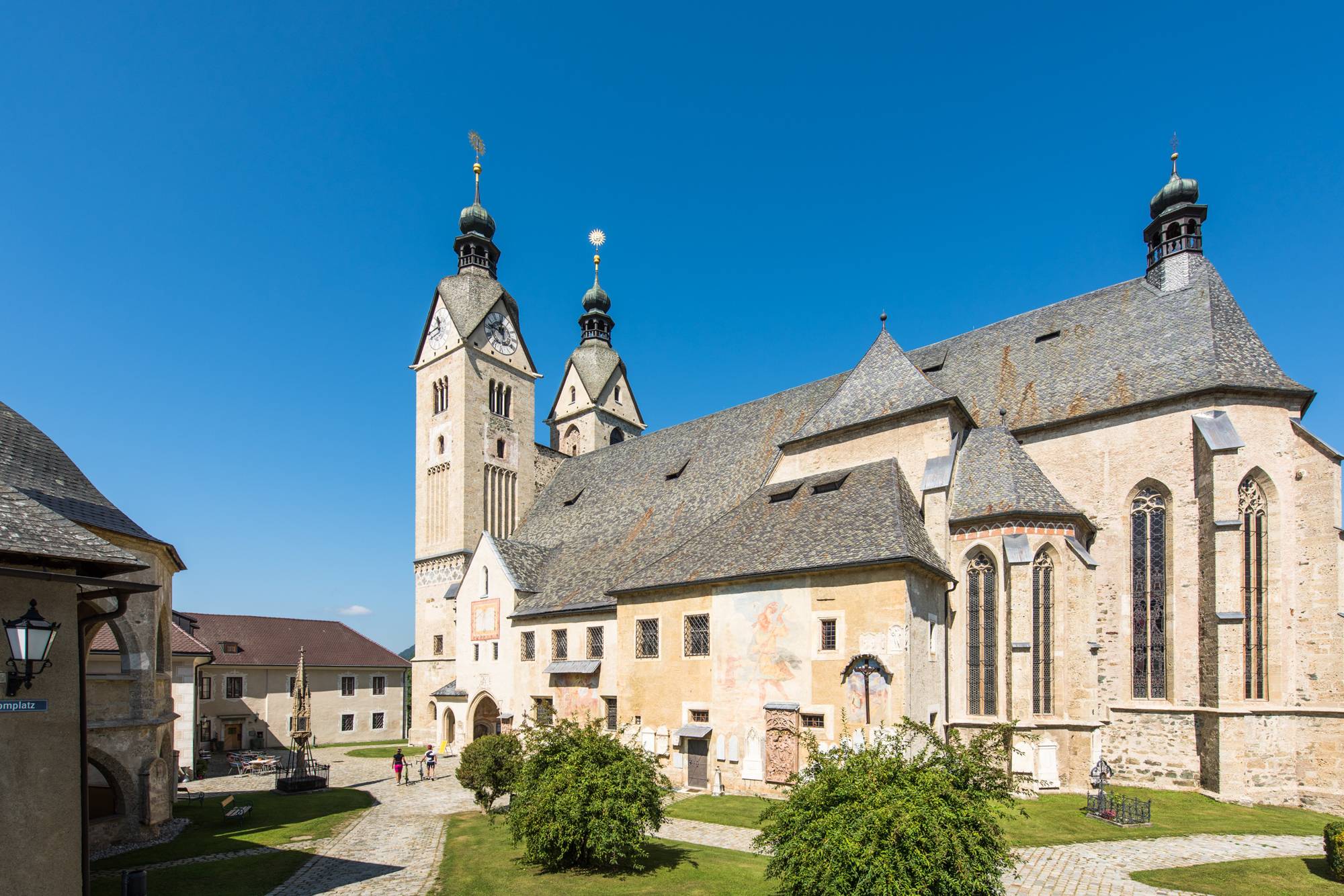 Maria Saal – Discover history
Hike from one historical era to another: The market town of Maria Saal is built, in the truest sense of the word, on historical ground. With every step they take, visitors can discover testimonies in stone to Carinthia's storied history.
Maria Saal – to the north of Klagenfurt, the Carinthian provincial capital – is an important pilgrimage destination for believers from across the entire Alpine-Adriatic world. Visible far and wide, it lies on a hill in the east of the Zollfeld, a ca. ten kilometers-long valley basin alongside the River Glan between Magdalensberg and Ulrichsberg.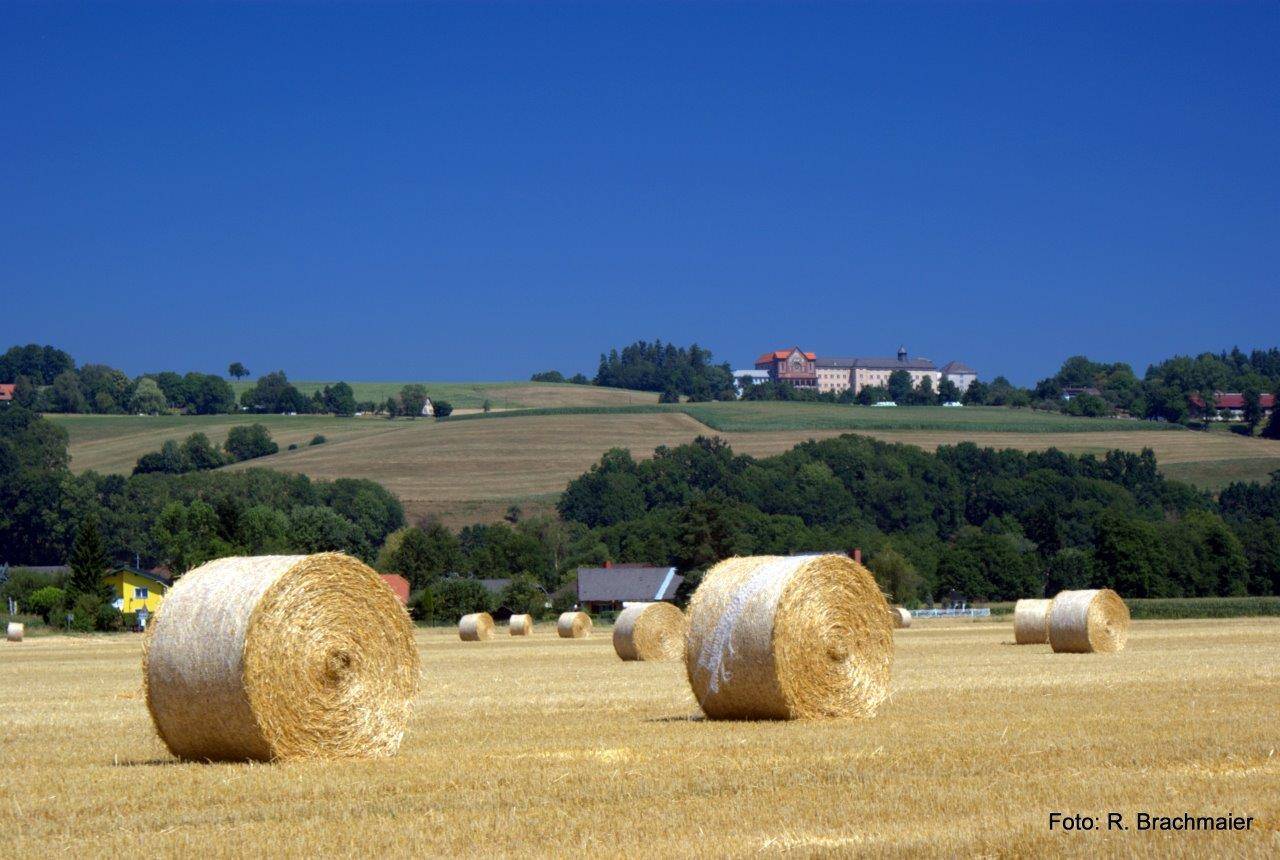 Virtually around every corner, you are able to encounter new and fascinating pieces of history: The Archaeological Park on the Magdalensberg, which is run by the State Museum of Carinthia, introduces visitors to daily life within what was then a Roman provincial capital. To this day no one knows its name, or the reason it was abandoned in the 1st century A.D. Assuming the role as the new provincial capital, and later becoming the seat of an archbishop, was the town of Virunum. Its remains on the Zollfeld have only been partially unearthed. The restored amphitheater, in which gladiators once fought against wild animals, can be visited by appointment as part of a guided tour.
© Gerdl, Brachmaier

More on the landmarks in Maria Saal
Find smart labels in Maria Saal